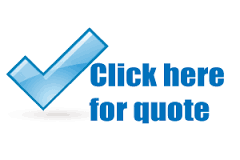 You bought a second house and you need to insure it. First you need to know that there are different insurance policies with different features depending on how you are going to use the second house. It is very important to get the right coverage because not all landlord or secondary dwelling policies work the same or cover the same things.
Let us look at some definitions of terms for the type of use of your second house.
Secondary Dwelling: This is an owner-occupied house. You bought it as a regular, second home. You plan to occupy it with some regularity or frequency, though usually not as much as your primary residence. Only you, your family and guests will live there and no one else on a regular basis.
Vacation or Seasonal Dwelling: This is still an owner-occupied dwelling but usually less often occupied than the Secondary Dwelling. Most often it is occupied during predictable periods of the year that are favorable because of the weather, such as sunny and warm at the beach or snowy and cold in the mountains, or coinciding with summer or winter or spring vacation times or local special events. Again, it is you and your family and guests occupying the house. You are not collecting rent from the occupants.
Tenant-Occupied: You are a landlord collecting money as rent from a tenant. This generally refers to long-term tenancy. You are renting it based on a lease for as long as you can. It is an investment property or income-producing property and you don't live there. Among other things, the liability coverage on this home is different than the liability coverage on an owner-occupied dwelling and protects you against lawsuit as a landlord. Also in the event of a claim it will reimburse you for Loss of Rents if your tenants are forced out of the house because of a fire and are no longer obligated to pay rent. The house sits there empty until fixed and you would otherwise be deprived of the income but for the Loss of Rents coverage.
Vacation Rental, Seasonal Rental or Short-Term Rental: This is another Landlord policy, usually involving short term tenancies with multiple different occupants during the year. This is really a business, requiring scheduling, deposits, cleaning, etc. almost like a Bed and Breakfast except you don't live there. Very few companies want to insure this. As you can imagine this is a much higher risk than a long-term tenant. It was not that long ago when such a policy had to be written as a commercial insurance policy because it is a business or money-making venture. Vacation Rental use may be mixed with a Secondary or Vacation owner-occupied use where you occupy the house some parts of the year and rent it out during other parts of the year. So part of the year you are the owner-occupant and part of the year you are a landlord. There are a few companies that will write this policy to include the risks of a secondary owner-occupied dwelling and the risks of a landlord, particularly the risk of multiple, short-term tenants.
The question is: What do you plan to do with your second house? Occupy it yourself, rent it out to a long-term tenant, rent it on a short-term basis and occupy it yourself at various times throughout the year? This decision is important in order for your insurance to properly cover you, especially if you make the transition from owner-occupied to tenant-occupied. There is important coverage in a landlord policy that is not in a owner-occupied policy.
You know what to do if you have questions, right? Call a certain, unnamed insurance broker agent who will be happy to talk with you.